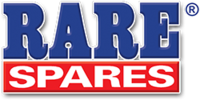 INTERSTATE MONARO CLUBS.
MOTORING CLUBS.
TERMS AND CONDITIONS.
In these terms, "we", "us" and "our" means Monaro Owners Group. Please read these terms carefully as they apply to your use of this website and its content, and to any associated services, products and software provided by us (collectively, "Website"). By accessing or using the Website you agree to be bound by these terms. We may revise these terms from time to time by updating this posting. The revised terms will take effect when they are posted.
SECTION 1 – LICENCE TO USE CONTENT
The Website, the content posted on the Website by us and our users and the underlying software and technologies used to operate the Website are subject to copyright, trademark and other intellectual property rights (collectively, "Intellectual Property Rights").
We grant you a limited, non-transferable licence to access and use the Website solely for your personal, non-commercial purposes.
We (or our licensors) retain all right, title and interest in and to the Website, and nothing you do on or in relation to the Website will transfer any Intellectual Property Rights to you or, except for the licence referred to above, authorise you to exercise any Intellectual Property Rights unless we expressly agree otherwise.
Except as provided in these terms, permission to reproduce the Website or any of its content, in whole or in part, whether by automated or manual means (including any so-called robot, spider, scraper or similar technology) is prohibited, unless prior written consent is obtained from us.
We may revoke the permissions referred to above at any time and may suspend or deny, in our sole discretion, your access to all or any portion of the Website without notice.
SECTION 2 – DISCLAIMER
Except where expressly specified, the content on the Website is provided for your information only. It is not intended as advice and you should not rely upon it as such. You should verify any important information we provide (such as information about health, finances and travel) and seek independent advice prior to making any decisions.
Without limiting any other provision of these terms, we are not responsible for, and do not endorse, the content or accuracy of any advertising or promotional material published on the Website
SECTION 3 – CONTENT YOU SUBMIT
Where requested, we encourage you to contribute to the Website by submitting comments, participating in the Website discussion forums and quizzes and, where appropriate, uploading information and photos (collectively, "Submissions").
You retain copyright and any other rights you hold in any Submissions. By submitting, posting or displaying the Submissions, you give us a perpetual, irrevocable, worldwide, royalty-free and non-exclusive licence to reproduce, adapt, modify, translate, publish, publicly perform, publicly display and distribute the Submissions in any form. You warrant to us that you have all the rights, power and authority necessary to grant such licence and that our use of your Submissions in accordance with these terms will not infringe the rights (including Intellectual Property Rights) of any person or breach any law.
You must not submit, post, display or otherwise contribute to the Website any of the following:
(a) any comment, review, message, data, information, text, music, sound, photo, graphic, code or other material (collectively, "Content") that is false, unlawful, misleading, libellous, defamatory, obscene, pornographic, indecent, lewd, harassing, threatening, invasive of privacy or publicity rights, abusive, inflammatory, fraudulent or otherwise objectionable or that discriminates against or vilifies any group or individual, advocates harassment of another person or would be rated R, RC or X by the Australian Classification Board;
(b) Content that may infringe any trade secret or Intellectual Property Rights of any person;
(c) Content that impersonates any person or otherwise misrepresents your affiliation with a person, including us;
(d) unsolicited promotions, mass mailings or "spamming", transmission of "junk mail", "chain letters", political campaigning, advertising, contests, raffles, solicitations or the promotion of fund raising or charitable causes (unless in response to a written request made by us);
(e) Content containing commercial activities and/or sales without our prior written consent such as contests, sweepstakes, barter, advertising and pyramid schemes; or
(f) private information of any third-party, including surname (family name), address, phone number, email address and credit card details.
By using the Website, you may be exposed to Submissions that you find offensive, indecent or objectionable, and, in this respect, you use the Website at your own risk. We may pre-screen, review, flag, filter, modify, refuse or remove any or all Submissions from the Website, but we have no obligation to do so, and we will not be responsible or liable for any of the Submissions.
You must abide by any community guidelines which may be posted on the Website by us.
Each user of the Website is responsible for their own Submissions, and as a result, we have no control over the truth, accuracy or completeness of the Submissions.
SECTION 4 – LINKING TO THE WEBSITE
We encourage you to provide links to the Website. While you may use the name of the Website in the text of any such link, you may not use any of our logos or trademarks without our prior written consent.
You must not frame the Website or represent or imply that any part of the Website belongs to anyone other than us.
If we notify you that we object to the way you provide links to the Website, you must immediately cease providing such links.
SECTION 5 – GENERAL RESTRICTIONS
In using the Website, you must not:
(a) violate any laws;
(b) distribute viruses, corrupted files or any other similar software or programs that may damage the operation of any device or software;
(c) disclose any password associated with an account you use to access the Website (and you will be solely and personally responsible for all activities that occur under your account);
(d) collect or store personal data about other users of the Website;
(e) use the Website for any purpose that is threatening, libellous, defamatory, abusive, obscene, vulgar, pornographic, profane, racist, indecent or infringing of another person's rights; or
(f) engage in any other conduct that inhibits any other person from using or enjoying the Website.
SECTION 6 – CHANGES TO THE WEBSITE
We may from time to time and without notice, vary, modify or discontinue, temporarily or permanently, any or all of the Website.